OCEAN Protocol digital currency is one of those cryptocurrencies that was created based on a creative idea. Platform Ocean Protocol, based on Ethereum blockchain (Ethereum) was created and supports the Erc-20 standard. The unique features and advantages of this digital currency have increased its popularity; So many users are interested in using the best Ocean Protocol wallet to keep it.
In this article, we first examine the Ocean Protocol, then we examine the types of Ocean Protocol wallets and compare their benefits.
What is Ocean Protocol Digital Currency (OCEAN)?
Ocean Protocol digital currency is the native token of the Ocean Network (OCEAN), which was created to implement the goals of this network. Ocean Protocol's decentralized platform was created with the aim of converting valuable data into tradable tokens. For this purpose, Ocean Protocol provides the address (Link) of storing the users' desired data in the form of a DataToken It exposes the transaction.
Consumers and those who intend to use that data must pay data tokens. By paying the data token, the data access link is provided to them. By keeping their digital currencies in the Ocean Protocol wallet, users can buy and sell valuable data as quickly as possible.
For a better understanding of this article, we suggest you read the article "What is Ocean Protocol" on Valax blog.
What are the features of the best Ocean Protocol (OCEAN) wallet?
If the intention staking or you have the maintenance of Ocean Protocol; You should definitely identify the best Ocean Protocol cryptocurrency wallet for this. In general, Ocean Protocol wallets are divided into three types: hardware, software, and web browser, and in order to choose the most suitable wallet among them, you should familiarize yourself with the features of the best digital currency wallet. Below are some of these features:
It has a simple user interface.
In case of any problem, online support can be used.
Have high security to protect users' information and their assets.
Two-step authentication is active in it.
Have a reasonable price (free).
Compare and review 10 Ocean Protocol wallets
In this section, we are going to introduce 10 Ocean Protocol wallets. To compare these wallets, we have examined parameters such as security, easy user interface, price, and how to register and access.
Coinbase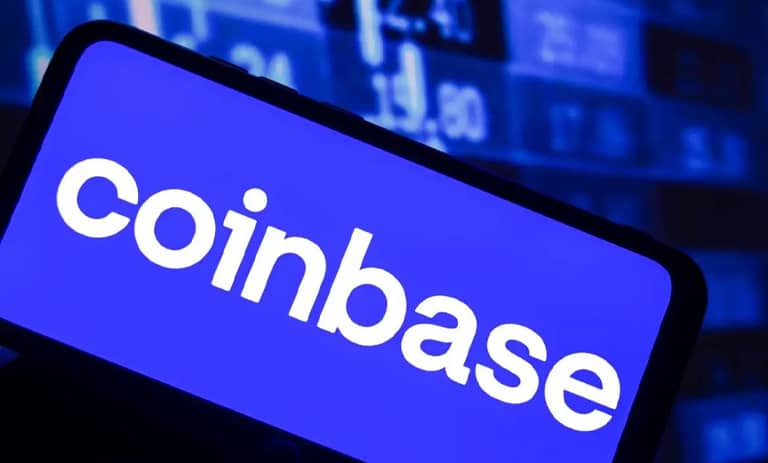 Coinbase is one of the decentralized software wallets of Ocean Protocol that supports various tokens. The Volt has a 12-word recovery phrase as data backup. It is interesting to know that this wallet is completely independent from the Coinbase exchange; Therefore, to use this wallet, there is no need to register in the Coinbase exchange.
Advantages:
Enable two-step authentication
Very simple user interface
Very high transaction speed
being free
The current price of the asset in your account is displayed based on the local fiat currency.
Disadvantages:
Due to sanctions, Iranian users cannot use Coinbase.
It is not possible to connect to banks to use fiat currencies.
Medium security
trust wallet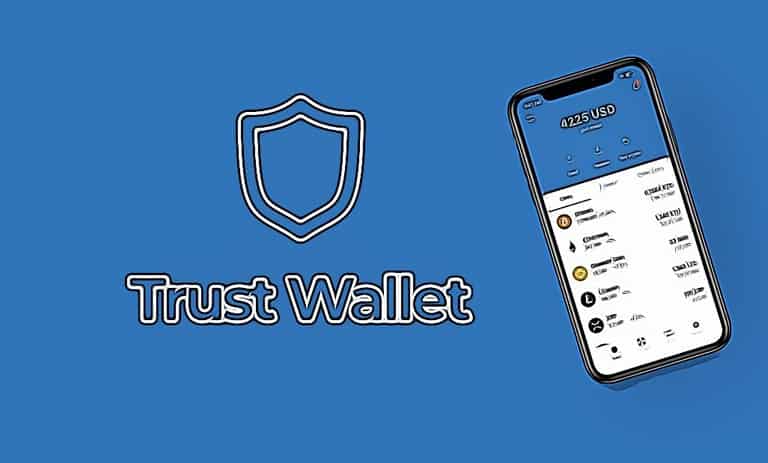 TrustVault is one of the open source software wallets and offers its services online. It is interesting to know that TrustVault covers more than 160,000 assets and does not charge any transaction fees for many tokens. You can download the platforms of this wallet from the phone's app store or the official website.
Advantages:
High transaction speed
high security
Simple user interface
No fee
Support for all types of tokens
Disadvantages:
Lack of two-step authentication
Not having a Windows and desktop version
Atomic Wallet
Atomic Wallet is an Ocean Protocol wallet that supports about 500 other tokens besides this currency and can be used for all tokens based on the Erc-20 standard. The most important feature of atomic volt, Atomic swap (Atomic Swaps) With this feature, this wallet becomes part of a smart cryptocurrency cycle.
Advantages:
Free price
Simple and smooth user interface
Support for many tokens
High transaction speed
Disadvantages:
Lack of two-step authentication
Less secure than hardware volts
imToken (imToken)
Aim Token wallet is one of the most trusted wallets of Ocean Protocol, which holds the assets of users in more than 150 countries. This software Volt, from Decentralized applications (DApp) supports. You can download the latest version of this software from its official website.
Advantages:
Easy and smooth user interface
Has various fees (the more fees you pay, the faster the transaction will be)
Free installation
open source
Disadvantages:
Medium security
Lack of two-step authentication
Ledger
The ledger wallet is one of the famous hardware wallets with high security. Usually produced like a flash, this Volt protects your asset in a secure chip. Ledger supports more than 1800 digital currencies in the best way. The popularity of this Ocean Protocol wallet has made more than 3 million people in the world use it.
Advantages:
Very high security
Asset transfer in the shortest possible time
Enable two-step authentication
Has online support software
Disadvantages:
expensive
The way to work with the ledger is a bit complicated and sensitive
Trezor
Trezor is the second famous hardware wallet that has high security like Ledger. One of the features of this wallet is the continuous updating of authentication methods to improve its security day by day. Trezor supports more than 1800 cryptocurrencies. This wallet is known as the most popular wallet of Ocean Protocol.
Advantages:
high security
Enable two-step authentication
Easy to use (even though it's a hardware volt)
High build quality (powerful and safe display)
Disadvantages:
high price
Lack of software to support mobile phones
The process of converting digital currency to fiat currency is complicated
Meta Mask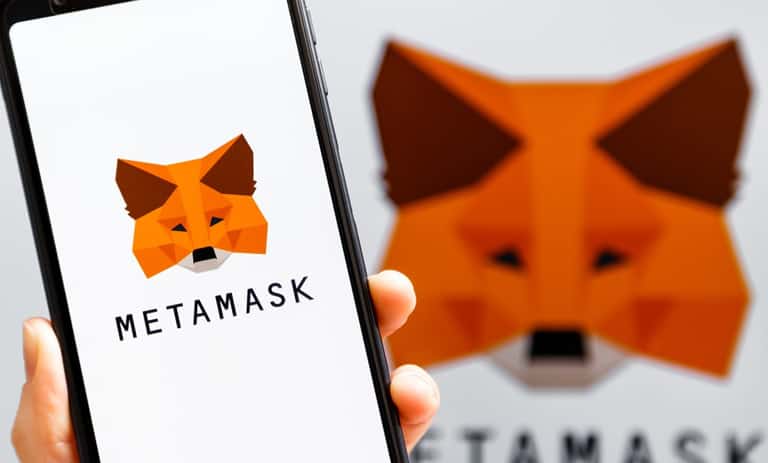 Metamask is one of the best browser extension wallets that can be used on a laptop, phone or home computer. All coins based on the Ethereum Erc-20 standard are supported by this Volt. The fee for each transaction is between 0.3% and 0.87%.
Advantages:
Easy user interface
Fast transactions with low fees
Relatively high information security
Use it on portable devices
Disadvantages:
Lack of two-step authentication
The number of supported tokens is small
Constant need for internet (increases the possibility of hacking)
Token Pocket (TokenPocket)
Token Pocket decentralized software wallet is used in more than 200 countries. This open source wallet supports public blockchains such as Ethereum, Tron and Bitcoin and has more than 10 million active users.
Advantages:
It is not only a wallet, but also a big DApps store.
It has a simple user interface.
It has two-step authentication.
Disadvantages:
It only supports 7 coins.
It has little security.
The website is not supported.
Assure Wallet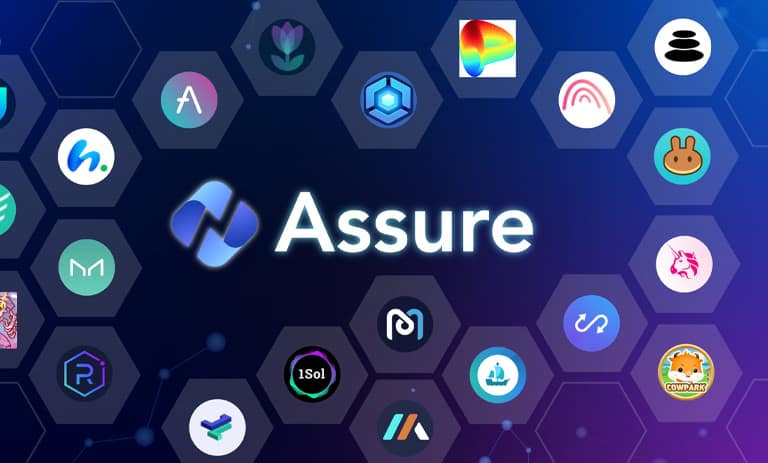 Shore Volt, although less known, is a software Volt Decentralized Web3, is a suitable option for digital currency asset management. This secure service allows users to freely switch between CeFi and DeFi. The developer team of this Volt is constantly updating it.
Advantages:
Easy user interface
Free price
Ability to connect to some channels to exchange with fiat currencies
Easy installation
High transaction speed
Disadvantages:
Lack of two-step authentication
Relatively low security
FreeWallet
FreeVault, as an Ocean Protocol wallet, has a very interesting idea. From this voltage, it is called multi-purpose voltage multi-currency It is also mentioned. FreeVault supports more than 100 tokens and can be used on mobile phones and Windows. Most of this Volt's services are free.
Advantages:
Enable two-step authentication
Easy user interface
Fast transactions
Disadvantages:
It is less secure than hardware wallets.
It supports a small number of tokens.
The best wallets to hold Ocean Protocol
According to the above, the best wallets for storing Ocean Protocol are wallets that are easy to use in addition to having high security. Also, based on Ocean Protocol analysis, this cryptocurrency has a promising future; For this reason, it is better to be more careful in maintaining OCEAN assets. In the table below, we will have a quick look at the review of 10 Ocean Protocol wallets.
| Row | wallet | ease of use | security | Authentication | Transaction speed |
| --- | --- | --- | --- | --- | --- |
| 1 | Coinbase | | x | | |
| 2 | Trust Volt | | | x | |
| 3 | Atomic Volt | | x | x | |
| 4 | I'm a token | | x | x | |
| 5 | ledger | x | | | |
| 6 | treasure | | | | |
| 7 | metamsk | | | x | |
| 8 | Envelope token | | x | | |
| 9 | Ashur Volt | | x | x | |
| 10 | Free Volt | | x | | |
The best wallets for Staking Ocean Protocol
Many users are interested in benefiting from Staking Ocean Protocol bonus. To stake this cryptocurrency, you can use appropriate volts for this purpose. Each of the 10 wallets mentioned in the previous sections are used for Staking Ocean Protocol. However, 4 wallets Ledger, TrustVault, Metamsk and AtomicVault are more popular for staking.
Investigating the price and future trends of OCAEN digital currency
Currently, Ocean Protocol is trading at $17. You can use valid exchanges and wallets to buy Ocean Protocol. Valex exchange is one of the Iranian exchanges that support Persian language and two-step authentication, it is considered a suitable option for buying and exchanging Ocean Protocol digital currency.
The article of the best wallets of Ocean Protocol (OCEAN) appeared first on the Wallex blog. appeared.