Crypto News
The future of digital currency UMA; UMA digital currency price prediction
UMA one Decentralized financial platformBased on Ethereum blockchain It was launched in December 2018. This platform allows users to create their own tokens and trade in a decentralized manner without intermediaries. In short, UMA allows you to use all tokens ERC-20 trade; Get direct access to the cryptocurrency being traded without needing to. By removing all barriers to access the financial markets, this protocol creates game markets where any individual and entity or Dao can access any platform and market. DAO refers to an independent decentralized organization that is controlled by the members of the same organization and is not influenced by any other government authority. In the following, we will forecast the price of UMA digital currency and you will find out what experts will think about the future of UMA digital currency.
Fundamental analysis of digital currency UMA
Before going to the future analysis of UMA digital currency, it is better to take a look at its platform. Because knowing the platform helps to predict its future status. In this way, reading the UMA digital currency article will help you.
As we said earlier, this platform was launched in 2018. Supported by the UMA token, the UMA protocol enables users to create their own synthetic assets. These assets are actually synthetic digital tokens that represent the value of any asset in the real world. These assets as Priceless Financial Contracts are also known.
In the white paper of this project about the future of the UMA digital currency, it is mentioned that the UMA protocol is based on the belief that all decentralized financial contracts can access all financial markets without any obstacles. This has caused many users to become interested in using this protocol and also want to trade its native digital currency, UMA, in such an environment.
It is not bad to know that the total number of UMA coins offered is more than 107 million units. In 2020, 55 million UMA coins were in circulation in October. This amount has been increasing over the years. These features have caused us to be very hopeful about the future of Uma cryptocurrency and to expect its significant development in the coming years.
UMA digital currency
In order to be able to predict the future of UMA digital currency in the best possible way, we must get to know this cryptocurrency completely. UMA is the native digital currency of this protocol. UMA name is abbreviated Universal Market Access Is. UMA has designed a program called developer mining to create digital currency. In this type of mining, developers can establish Priceless Financial Contracts and receive rewards based on their usage. It also allows developers to take ownership of the blockchain they helped create.
UMA pays out bonuses to traders who respond to the highest bid in a timely manner. UMA tokens were released to the public in May 2020, and after the public release, the price of UMA has been at least $36.11. Initially, 100 million units of this cryptocurrency were created.
If you have traded this currency, be sure to read the Uma wallets article to store it.
Based on this, technical experts have predicted the future of UMA cryptocurrency in such a way that the 200-day SMA of UMA will decrease in the coming months and reach $33.2 by 2023. UMA's short-term 50-day SMA is estimated to reach $1.531885 by January 2023.
relative strength index movement oscillator (RSI) It is a popular indicator that indicates overbought and oversold of a digital currency. This indicator works like the Uma digital currency trading guide. Currently, the RSI index shows the number 44.09 and indicates that the UMA market is in a neutral position. But as predicted about the future of digital currency UMA, it will become active in the coming months and will have an upward trend.
In order to easily enter the trading market of this currency, check the guide for buying and selling Uma digital currency in different exchanges.
UMA digital currency white paper and roadmap
Hart Lambur And Allison Lu (Allison Lu) The two were former employees of Goldman Sachs, an American multinational investment bank and financial services company. The duo launched UMA in 2018 with the goal of creating a secure and decentralized international marketplace that users can easily access.
They have gone through many projects together since the establishment of this company, and checking the performance of these projects by users and traders can help predict the future of a digital currency. For this purpose, we are going to predict the future of UMA digital currency by examining the white paper and roadmap of this protocol.
One of the steps that the UMA platform has taken for the future development of the UMA cryptocurrency is that Commercial negotiation protocol (Trade Negotiation Protocol) to improve itself. A commercial negotiation protocol is a system that brings the parties to a transaction to a bilateral agreement. The purpose of its creation is to introduce one exchange party (receiver) to several other parties who offer different prices (producer). The recipient can then select and find the manufacturer at the best possible price.
This market is inspired by OTC swap, which the developers of UMA are trying to improve and provide users with a safe and secure environment for easier trading.
The functionality of the Oma platform
In order to be able to make a better decision about the performance and future of UMA digital currency, it is necessary to familiarize yourself with its performance first. The UMA platform enables users to use synthetic tokens and collateral that can represent the price of any token they wish to trade in the future. In other words, users can trade cryptocurrencies of any type using synthetic ERC-20 tokens, and for this they do not need access to the tokens and cryptocurrencies themselves.
Every month, the platform sets aside part of its native coins as a reward for its developers. When the platform offers the highest price for a cryptocurrency to incentivize users to buy, inflationary reward Distributes the equivalent of 0.05% of UMA's current supply to active buyers, proportional to their current holdings.
Community and competitors
To provide a proper and excellent forecast of the future of a project, it is better to know its competitors; Because this helps to better understand its position in the market. UMA, like any other platform in the market, has competitors that can be analyzed to better predict the future of UMA digital currency.
MetaLend
One of the main competitors of UMA metalland Is. The company is located in Santa Monica, USA. Metalend is a decentralized, open-source, lending protocol on the Ethereum blockchain that provides financial services to individuals, institutions, and other protocols and provides a platform for users to access local cryptocurrencies.
Metaland has recently focused on trading in its native forex and has decided to support native digital currencies of other countries in addition to its native cryptocurrency. For this purpose, it has launched a new DeFi, which is a reliable and highly regarded forex, not only in Asia Pacific but worldwide. These actions may put it slightly ahead of UMA in the future.
Hedge
Hedge is a decentralized financial system (DeFi) on the blockchain Ethereum Is. This platform was launched in 2022 in the city of Miami, United States. It is interesting to know that so far its employees have decreased by 5% and no specific reason has been provided for the reduction of the company's workforce. However, this did not hamper Hedge's performance and its platform is still one of the leading platforms among its peers. But it may not be able to keep up with UMA in the future.
KryptoPal
CryptoPal is a platform in the blockchain space that can be integrated with various applications around the world to perform cryptocurrency operations and transactions. This platform can be easily Various applications such as games, electronic wallets, electronic financial programs, etc. to be integrated. KryptoPal allows the user to use the same app to perform blockchain or cryptocurrency related transactions instead of installing a new app.
With such a unique feature, this platform has been able to find a very suitable place in the crypto space and become one of the main competitors of UMA.
KnownOrigin
Unlike other UMA competitors, the KnownOrigin platform is a blockchain-based art platform Ethereum Is. KnownOrigin actually allows artists, designers and illustrators to display and sell their works of art in the blockchain space.
This platform was launched in 2018 and so far hundreds of artists around the world are among its users and trade their artworks as NFTs instead of digital currency. More than 300 artists with more than 4000 digital artworks have been sold on this platform and their number is increasing day by day.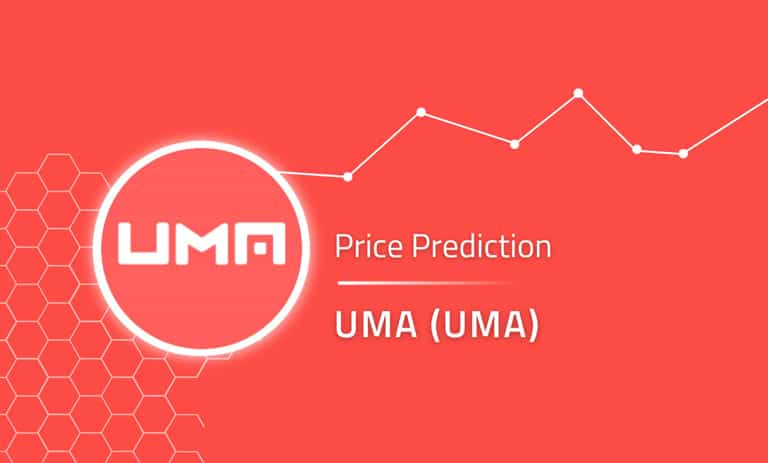 Investigating the future of digital currency UMA and its value
According to the analysis of site experts priceprediction have done, its current price is $1.71 and it is currently ranked 167th in the entire crypto ecosystem. Based on the latest changes in the UMA digital currency chart, the lowest value predicted for the UMA digital currency in 2022 is $1.63 and the highest value is $1.84. Experts have predicted that the future of UMA digital currency is very bright and promising, and the price of UMA will have an upward trend until 2031.
Predicting the future of UMA digital currency and any other digital currency requires studying and acquiring a lot of information. You can easily view this information on Valex website and then analyze the future of UMA digital currency yourself with the help of your own analysis.
If you intend to trade or invest in this currency; We suggest you go to an Iranian exchange where you can buy UNA directly with Tomans. You can easily buy this currency with Tomans and start investing on the Valex website.
Writing about the future of digital currency UMA; UMA digital currency price prediction for the first time on Wallex blog. appeared.