Crypto News
What is a watch list? How to use the watch list
Aside from being good at investing, individuals must take steps to become a professional trader. Creating a watch list can also be considered as one of these things that has become a necessity today due to the ups and downs in the financial markets.
Our goal in this article is to give some pointers about the watchlist and its concept. After that, let's check the benefits of making a watch list. Finally, we will tell about the reasons of the experts of professionals in this market for having a watch list. If you are also taking the first steps of becoming a digital currency trader, stay with us until the end of this article.
What is the concept of watch list?
Watchlist should be considered as a list that can be used to access the best and most valuable currencies of this market. Today, there are many platforms available for determining and designing a watch list, such as Trading View and Yahoo Finance.Yahoo! Finance) is also one of those things that will do this for you.
In fact, if you don't have a watch list, it will be difficult for you to choose currencies when doing transactions. Experts and professional traders in this market recommend that you keep in mind about 10 to 20 important currencies to start your business from the very beginning and look for opportunities to enter their transactions on a daily basis.
So preparing this list is one of the important strategies in the crypto market. Of course, which currencies to keep in mind for your watch list will completely depend on your financial plan and business strategies. There are factors such as price, value, fluctuation rate, speed of transactions and applications of each currency that you should consider one or more of them for your choices so that you can finally experience more success in your work.
There are still traders who make their trades based on news releases about a particular currency. It is natural that such people do not look for a watch list for their work and only pay attention to this category of fundamental issues. However, many professionals recommend that we stick to our strategies in this market and prepare a watch list based on the factors we consider.
Examining the important factors in forming the watch list
The effective and important factors in making a watch list or list under observation in the digital currency market must be carefully examined so that by considering them you can have a perfect watch list for your transactions. Note that there are other factors that may not be as important as these. Some of these factors are also personal and will depend on the conditions of each trader, so you should pay attention to these points yourself.
Time set for investment
One of the things you should never forget is to consider the time needed to make a watch list for investing in digital currency. This time is different for each investment and according to the time you invest in this market, you can specify the amount of currencies and the type of each one in your list.
Use of major market currencies
It is better for your watch list to be a combination of different currencies. Do not forget the currencies that are in the list of the most prominent in the market. Currencies like Bitcoin are one of the attractions of every trader's watch list; Because they are among the volatile and attractive items of the market. Additionally, some currencies are nascent and offer great opportunities for traders in the future. Identifying the authenticity and validity of their project as well as identifying the team that created each cryptocurrency can be interesting and important.
Benefits of forming a watch list by investors
Creating a watch list can provide you with many possibilities. In this part of the article, we want to point out these advantages and possibilities, and finally you decide which path to choose.
A proper understanding of the currency market
In general, by making a watch list, you can have a better understanding of the prevailing atmosphere of this market. When you make this list according to your criteria, you will undoubtedly be more successful in your work.
Saving time
Traders who don't have a watchlist are looking at multiple cryptocurrencies during the day. Of course, if they create their own watch list, they can save more time and get to other things.
Finding the best investment opportunities
With the understanding you gain of the crypto market space, you have the chance to experience more investment opportunities. During the day, you can find small and large opportunities to enter trades by checking some or all of the currencies in your list. Of course, our suggestion is that the watch list does not include many digital currencies; Because you may get confused. Avoid putting a small number of cryptocurrencies in the list; Because in this situation, you will not get many opportunities.
Increasing trader confidence
The price of currencies and news related to each of them are available to you on a daily basis, and you have more knowledge about your work in general. This aristocracy in the market and knowledge of it gives the trader more confidence. Of course, the more confident you are in your work, the better your achievements will be.
What is the reason for traders to have a watch list?
Each trader makes a watchlist according to a specific strategy. You should see what you want from this market and then prepare a list of currencies based on that.
Now, many investors try many currencies daily or every few days to get to know the opportunities in them. It is natural that such people cannot continue their work without considering the watch list. They should refer to their list daily so that they can move their affairs faster. In the following, we will get to know some of the most important reasons for using the watch list.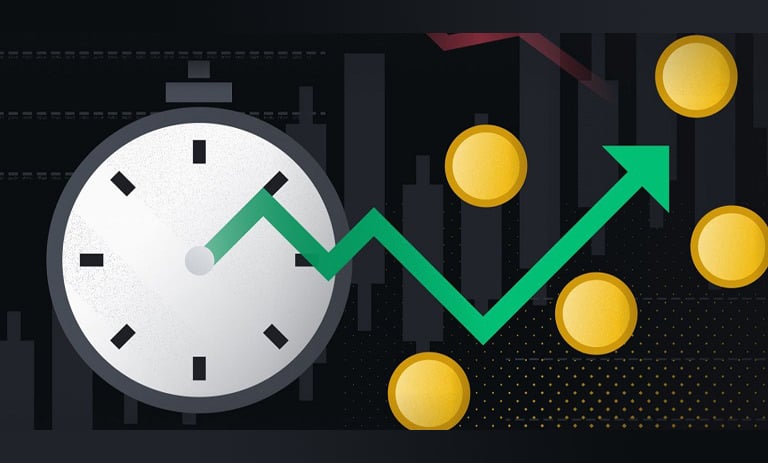 Some investors have a currency in their list and hope to be able to enter into related transactions with its price fluctuation. Now, in some platforms, such as the mentioned Trading View, it is possible for you to send notification messages about the prices of each currency, and you can make the best decisions in this regard.
Sometimes you may have received a good profit from the market; But you are still looking for more profit. Such platforms provide you with this possibility by using the watch list. In other words, you can still be aware of these fluctuations by receiving notifications.
As mentioned in the previous parts of the article, many experts believe that using a watch list in your work will speed up entry, exit and transaction management.
Sometimes a good opportunity to invest in a currency is in front of you, but you may not have the necessary funds to enter it. By considering such opportunities in this market and using a watch list that can be added or subtracted from it, you can catch these situations at any moment and profit from its transactions at the right time.
With Watchlist, move towards becoming a professional
Do not forget that one of the most important professional actions of any trader in the financial market is to create a watch list of digital currencies or different financial stocks. This article also mentioned the importance of the watch list and the things that can be done in this direction. We hope that by considering a good watch list, you can catch the investment opportunities of this market well. In your opinion, in addition to the points mentioned, what is the other advantage of creating a watch list on platforms?
What is the watch list? How to use the Watchlist for the first time on Blogwalks. appeared.